Package and Label Safety Evaluation
Using the PREVENT-ERR® model, we provide package and labeling evaluations in response to specific regulatory requirements or requests for label changes
Contact Us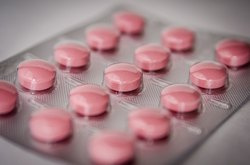 Using the PREVENT-ERR® model, The Medication Safety Board provides packaging and labeling evaluations. These evaluations may be performed in response to specific regulatory requirements or to support sponsor-generated requests for label changes.
We apply various tools and techniques, including elements of Failure Mode and Effects Analysis (FMEA), to "error-proof" the written and associated graphics information on items including:
Medication bottles and cartons
Ampules
Vials
Syringes
Dosing cards
Titration kits
Medication-containing patches
The Medication Safety Board also collaborates with human factors engineers to further ensure the safety of packaging and labeling. By developing and performing simulation studies in settings that mirror the actual locations where these products might be found, potential risks and system failures can be identified.
Package and Label Services